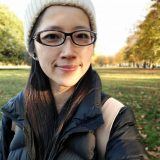 Co-founder & DSE Consultant
Stella, currently based in London and serves as the founder of SEcoStars. I am also a tutor of DSE Modelling and Integration Developer for Social Entrepreneurship and Digital Framework.
Over the years, me and our team has integrated open-source systems and collaborated with organizations in Taiwan to create social innovation platforms.
After finished my master's degree of social entrepreneurship in 2022, I want to combine social entrepreneurship and digital innovation to support business model innovation. That's the beginning of SEcoStars.
We aim to support entrepreneurs to have a practical digital strategy for their business and social impact.
Co-founder UX/UI Developer
Xiang, our co-founder and senior engineer, is a serial entrepreneur and founder of CommNPO Cooperative, specializing in UI/UX design for social innovation platforms.
His extensive experience and expertise encompass digital solutions, research methodologies, platform design, and maintenance. He collaborates effectively with government departments.